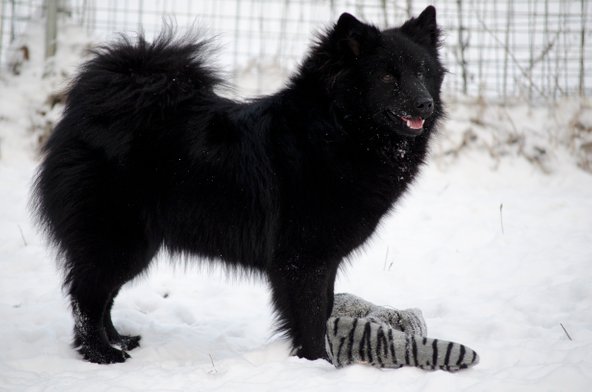 Qlara 9 months old
Qlara almost 7 months old
Qlara 6 months old
Born 9/4-2013 Sir: SE JV-12 Herding Instinct's Mr Q Dame: FIN JV-09 NORD JV-09 SE UCH FIN UCH NO UCH Herding Instinct's Friija Fantasia.
PRCD PRA Normal, Pompes Normal, 1 R-CERT/CAC
Qlara is a happy, lovely bitchpuppy from my last litter. I kept both bitches in my last litter just because I like to continue with my bitchline. I can see so much of my beloved Daima in Qlara . Daima is grandmum to Qlara.